We've just announced it in our newsletter, THE SWISS MUSICIANS INVADE THE WORLD!
1st stage: New York!
Swiss Live Talents sends Rootwords (Swiss Live Talents – Best Urban Act) and Great Black Waters (Fai Baba's guitarist) to New York, where they'll perform at the CMJ Music Marathon (Oct 21-25)!
For this occasion we've just launched the #NYCH14 operation, a digital battle between Switzerland and the USA. Join us and post your "VS" with the hashtag #NYCH14 on Instagram, Twitter and Facebook, and follow the artists (@rootwords, @SwissLiveTalent, @mx3music)!
THE BEST "VS" (don't forget the hashtag!) WILL RECEIVE A PRESENT FROM NEW YORK + HAVE THE OPPORTUNITY TO ASK US TO BRING ANYTHING HE/SHE WANTS FROM THE USA AND HAVE IT DELIVERED TO SWITZERLAND (AS LONG AS IT CAN FIT IN A PIECE OF LUGGAGE

) !

Here's the first one, Tell's Monument VS The Statue of Liberty: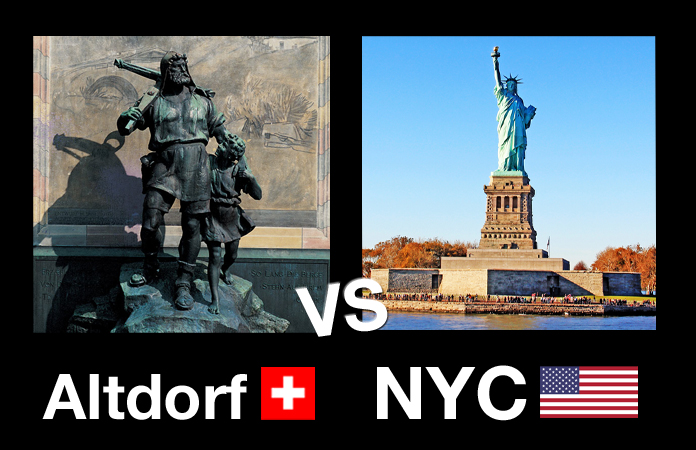 If you're in NY on October 23, let us know (info@mx3.ch) and we'll invite you to the reception at the Swiss Consulate!