SWISSCOM MUSIC BOOSTER is a fresh, interactive approach to sponsoring.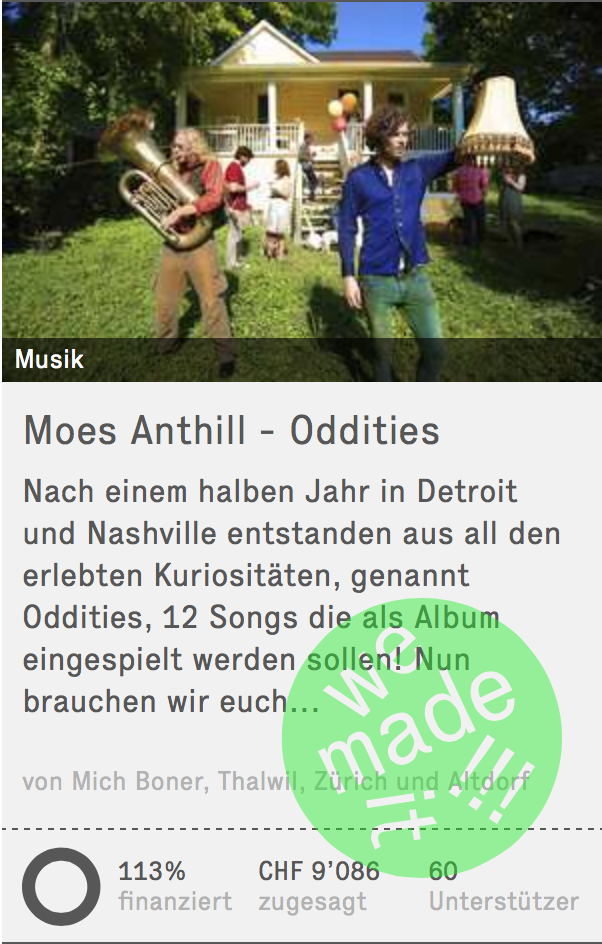 It doesn't matter if we're talking equipment, tour, special concert, new CD or video clip… start your crowdfunding campaign on wemakeit right now and benefit from the Swisscom Music Booster!
But you gotta get a move on: Swisscom will pay the second third only to the first 20 bands and musicians who'll secure 33% of thier funding goal…
This is real, true, proper support ladies & gentlemen…
Got a plan or a project??? LET IT BE BOOSTED!!!