We are not kidding you: Thirty-one concerts listed all across Switzerland and Lichtenstein for tonight only!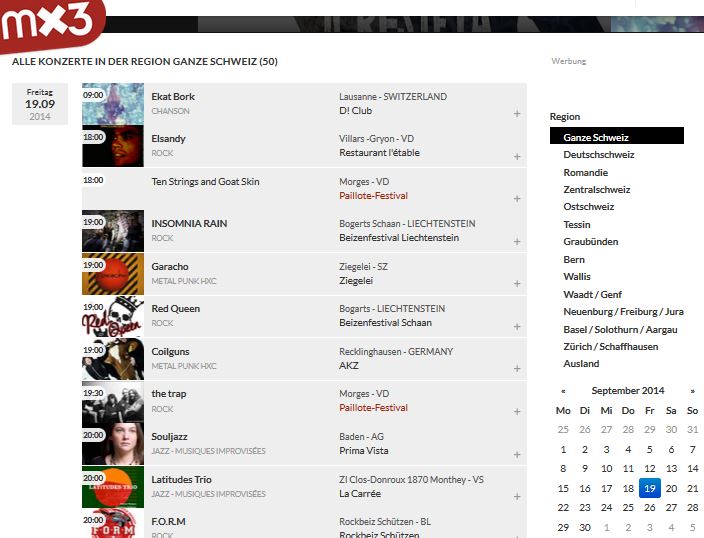 Whoever says there was nothing to do tonight – you have no excuse! Go out and meet people, enjoy life and support swiss musicians!
Click HERE for the ultimate concert list.
If you decide to explore more new uploads and brand new tunes, click HERE.
Enjoy your weekend!